Ford Escape: Folding down second row seats
1. Remove the second row head restraint. See Second row adjustable head restraints in this chapter.
Note: Place the head restraint underneath the back of the front seat for storage.
2. Pull the seat release strap.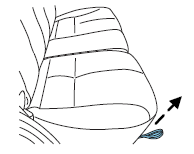 Note: Make sure the floor is clear of all objects before folding the seat.
3. Flip seat forward.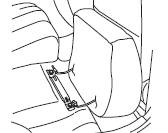 Attach the safety belt web snap button to the quarter trim panel snap button. This will ensure that safety belt does not get caught by staying out of the seat back folding path.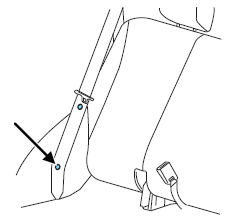 4. To release seatback, pull the seatback release lever (on top of seat) toward the front seat. This is common for both 60% and 40% seatbacks.
Note: When the seatback release lever is pulled, slowly lower seatback to the flat position.

5. Rotate seatback down into load floor position.