Jeep Liberty: Recliner Adjustment
The rear seatback also reclines for additional passenger comfort. Pull the release strap while sitting in the rear seat to recline the seatback.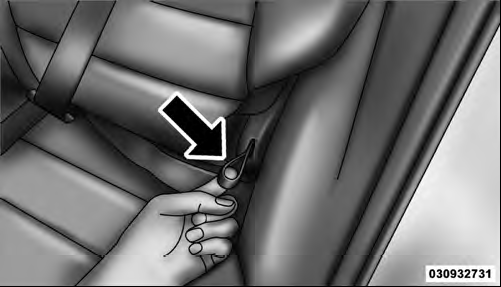 Rear Seatback Release Strap
WARNING!
Do not ride with the seatback reclined so that the shoulder belt is no longer resting against your chest.
In a collision you could slide under the seat belt, which could result in serious injury or death.