Jeep Liberty: Mist Feature
Push downward on the windshield wiper/washer control lever to activate a single wipe cycle to clear the windshield of road mist or spray from a passing vehicle.
The wipers will continue to operate until you release the lever.
NOTE: The mist feature does not activate the washer pump; therefore, no washer fluid will be sprayed on the windshield. The wash function must be used in order to spray the windshield with washer fluid.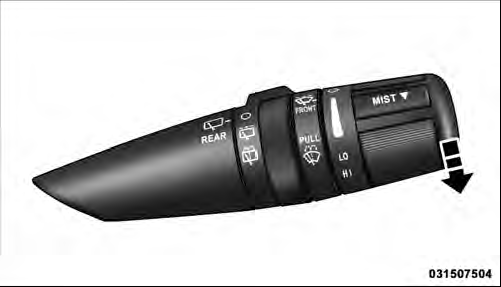 Mist Control