Jeep Liberty: Inside Day/Night Mirror
A two-point pivot system allows for horizontal and vertical mirror adjustment. Adjust the mirror to center on the view through the rear window.
Headlight glare can be reduced by moving the small control under the mirror to the night position (toward the rear of vehicle). The mirror should be adjusted while set in the day position (toward the windshield).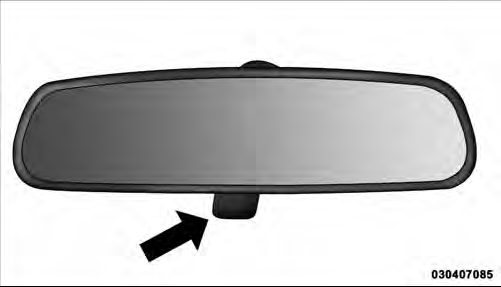 Adjusting Rearview Mirror