Volvo XC60: Front park assist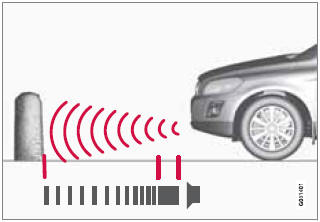 The distance monitored in front of the vehicle is approximately 2.5 ft (0.8 m). The audible signal comes from the audio system's front speakers.
It may not be possible to combine auxiliary headlights and front park assist since these lights could trigger the system's sensors.
NOTE
Front park assist is deactivated when the parking brake is applied and or when the gear selector is in the P position.