Jeep Liberty: A Word About Your Keys
You can insert the double-sided keys into the locks with either side up.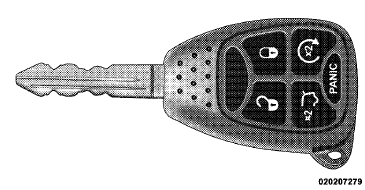 Vehicle Key
The authorized dealer that sold you your new vehicle has the key code numbers for your vehicle locks. These numbers can be used to order duplicate keys from your authorized dealer. Ask your authorized dealer for these numbers and keep them in a safe place.