Honda CR-V: Information Display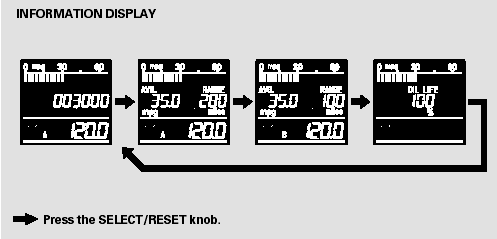 The information display consists of three segments. The upper segment displays current fuel mileage, the second segment displays the odometer, average fuel mileage, range (estimated distance), engine oil life, and the lower segment displays the trip meter, and maintenance item code(s).
To switch the display, press and release the select/reset knob repeatedly. When you turn the ignition switch to the ON (II) position the last selection is displayed.