Subaru Forester: Front passenger cup holder

Do not pick up a cup from the cup holder or put a cup in the holder while you are driving, as this may distract you and lead to an accident.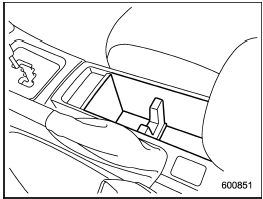 A dual cup holder is built in the center console, beside the parking brake lever.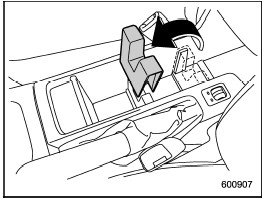 The cup holder rear partition can be removed and placed on the front partition.
This space can be used to store small items.