Honda CR-V: Calculating Fuel Economy
Measuring Techniques
Direct calculation is the recommended source of information about your actual fuel economy.
Using frequency of fill-ups or taking fuel gauge readings are NOT accurate measures of fuel economy.
Fuel economy may improve over the first several thousand miles (kilometers).
Checking Your Fuel Economy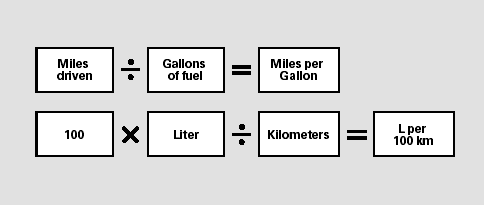 1) Fill the fuel tank until the nozzle automatically clicks off.
2) Reset trip counter to zero.
3) Record the total gallons (liters) needed to refill.
4) Follow one of the simple calculations above.