Honda CR-V: Accessory Power Sockets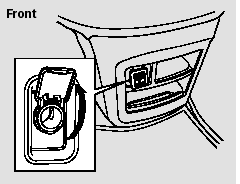 Your vehicle has two or three accessory power sockets depending on the model.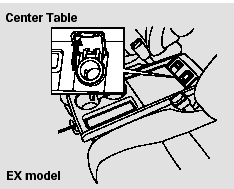 To use an accessory power socket, the ignition switch must be in the ACCESSORY (I) or ON (II) position.
Each socket is intended to supply power for 12 volt DC accessories that are rated 120 watts or less (10 amps).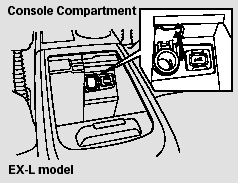 None of the sockets will power an automotive type cigarette lighter element.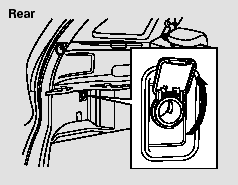 Make sure to put the socket cover back in place to prevent any small foreign objects from getting into the socket.